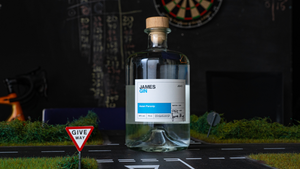 A tiny grain of thought in the craft still of ambition
Ever since my mother gave me some as a baby, I've been fascinated by the taste of gin.
Much later in life, I bought half a pub, and was struck with an idea: what if I created a gin of my own, to serve to the customers? 
After a few more gins this idea had blossomed into a rabid desire for world domination through gin. And so this tiny grain of thought was dropped into the craft still of ambition, and the result was James Gin.
International travel at other people's expense
I decided immediately that my gin should feature flavours never before tasted in one; flavours that would celebrate both my homeland and the pleasures I've enjoyed over many decades of international travel at other people's expense.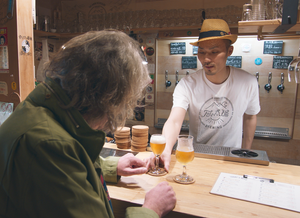 Two men in boring green anoraks
I realised, though, that whilst I was highly qualified in drinking gin, and had done so all over the globe, I knew nothing about making it. That's when I was introduced to Hugh Anderson of Downton Distillery. And so it was that, one cold May morning, two men in boring green anoraks met in a shed formerly owned by Sir Walter Raleigh to begin their long search.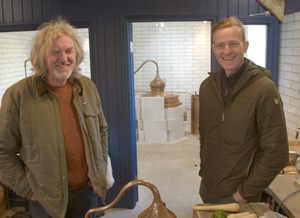 A long and gin-addled journey
Hugh soon made it clear how challenging it would be to create a gin, a process in which knowledge of microbiology is combined with pure artistry and even luck. There are so many permutations to the ingredients that can be used in gin, and their proportions, as to be infinite. A promising recipe can be corrupted simply by slightly overdoing just one botanical, leading to a gin that is too lemony, for example, or not junipery enough. We experienced many such setbacks on our long and gin-addled journey.
Asian Parsnip - Damp soil and a sparkle of spices
But, eventually, we cracked it. We knew the golden moment had arrived. We had created Asian Parsnip. And my first gin really is Asian Parsnip. This is not mere marketing guff. Take a sip and you will genuinely experience notes of nutty, sweet parsnip, redolent of the damp soil of the English countryside, and that sparkle of spices that will have thrilled anyone who has travelled in India or South-East Asia, or had a take-away.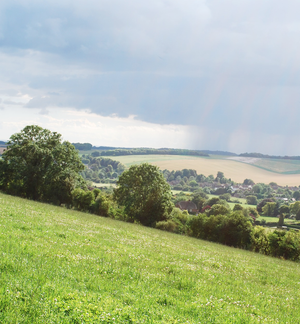 Asian Parsnip Navy Strength - Foiling the French and falling overboard
My second gin is Asian Parsnip again…the same flavour, same unique combination of Asian spices and English parsnip, but now Navy Strength. 57% ABV means you can safely store it on board HMS Herpes below decks. If French cannonballs split the barrels, it's sufficiently inflammable not to ruin your gunpowder. Alternatively you can just drink it. It costs more because we have to pay more duty on the alcohol - but you don't need so much to fall overboard. Not that we'd advise that, obviously. So, in essence, a stronger version of Asian Parsnip that's a vital contribution to defeating the French.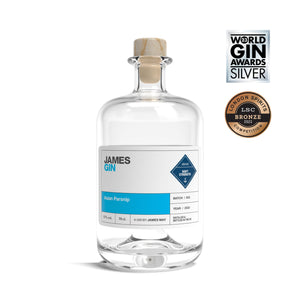 American Mustard - A special relationship and fire on the tongue
My third gin, American Mustard is not in itself a recognised strain of the genus brassica. It is more conceptual; an abstract signifier of America's greatness. In producing this gin, I am acknowledging the UK's debt to the Land of the Free and celebrating the special relationship our two nations enjoy. It's a bit like the one Ronald Reagan and Margaret Thatcher had. Theirs helped to end the Cold War. Conversely, we will create warmth in your belly and a slight sensation of fire on the tongue.